Welcome to Talking Hands Puppet Theater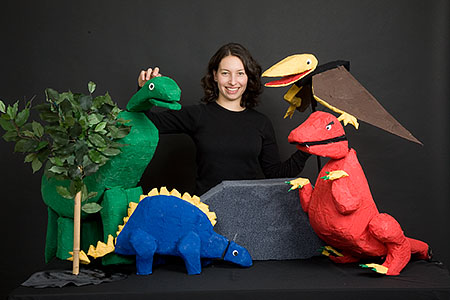 Talking Hands Theatre is committed to entertaining children with puppets and storytelling by engaging their minds and their imaginations as well as their senses of humor. We perform in schools, libraries, day care centers, parks, theatres, hospitals, and homes throughout New England: Massachusetts (MA), Connecticut (CT), Rhode Island (RI), Vermont (VT), New Hampshire (NH).

Our 5' wide black curtain stage fits easily in any space. We bring our own sound equipment, depending on the size of the audience. The puppets are all handmade rod and hand puppets. Cultural awareness, environmentalism, and generosity are just a few of our themes.
Based in Shutesbury, MA, we are one of the only children's puppet troupes serving the New England region that will come to YOU! Whether you are looking for children's party ideas or just a treat for a good classroom, consider a puppet show or storytelling performance.